Improve Your Quality of Life at
DeWitt Chiropractic
Have you ever listened to a commercial for a prescription drug? When the side effects are listed, they nearly always include death. Surgeries involve the same high risk and can fail. With these options, it's no wonder more and more people are turning to chiropractic. At DeWitt Chiropractic, we want to show you and your family that there may be another choice for you other than resorting to invasive means.
Coralville Chiropractors Dr. Nicole DeWitt and Dr. Colt DeWitt are caring, open and compassionate people who will strive to make sure that you get the results you've been wanting.
Going Beyond Pain Relief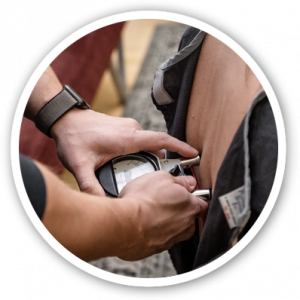 , your mind probably goes straight to back and neck pain. In reality, that's just the tip of the iceberg! Pain is the last symptom of something that's wrong in your body to show up. It's also usually the first thing to disappear. What we focus on is increasing your overall function. You'll start feeling relief, and after a while, you won't be able to believe how incredible you feel!
Why Use the Gonstead Technique?
There is a myriad of chiropractic techniques out there. You're probably wondering what made us choose to use Gonstead. We believe in thoroughness. Only from a detailed examination and analyzation can we truly understand your needs. We'll use tools and digital X-rays to determine what you require to get better. Then, we'll make precise corrections to restore your health.